About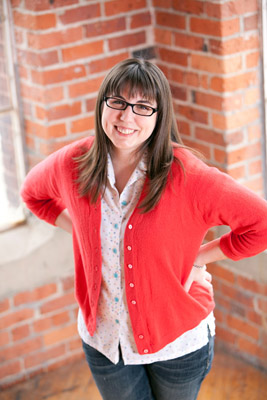 I started CraftLeftovers.com back in 2006 as a way to keep myself accountable to using up my leftover craft supplies and ever growing stash. Now five years later, it's a place for others to find patterns, resources, and inspiration to use what is on hand too!
The Blog
The posting schedule has really varied this year because of many exciting things – like getting married and finishing my first book! I'm easing my way back into posting a few times a week with a round up on Monday, Tuesday's post is homestead related – recipes, gardening, diy cleaners for example -, and Thursdays are for how to's, patterns, and showing off my current wips!
Follow on Twitter, Facebook, Pinterest, the RSS Feed, or  on your Kindle,
The Zine
Craft Leftovers Monthly is great Handmade Craft Zine filled with projects, recipes, tips, stories, puzzles, and ridiculous illustrated nonsense just for the fun of it. 24 pages of crafty goodness in this great handmade craft zine! Printed on 100% recycled paper, all original art work, projects, and recipes. I try to list new issues in the shop the last week of each month.
Pick up Box sets, subscriptions, back issues and current issues in the Craft Leftovers Shop.
Learn more about how the Craft Leftovers zine came into being in this three part series of posts: One, Two, Three.
Sign up for the mailing list
for craft leftovers news, archive updates, shop updates, occasional contests, and more (not sure what the more is, but it's something I'm sure of it). Mailing list newsletters are sent out once a month in the first week of the month, so don't worry about your inbox getting bogged down.
Send Questions, Comments, & Post Suggestions – Mail to:
kristin (at) craftleftovers (dot) com
Some other random facts about Kristin Roach:
Living in Ames, IA USA
Founder of Ames C.art (Ames Collaborative Art)
Bachelor in Fine Arts from Northern Illinois University, Minor in Art History
Participant in The Gas Station Fiber Arts Collaborative project, 2007.
Published works in Knit Scene, Interweave Knits, The Best of Knit Scene, Make Magazine, and Craft Magazine.
Guest designer Button it UP by Susan Beal 2009
Participant in Craftwerk 2.0: New Household Tactics for the Popular Crafts – Jönköpings läns museum, Sweden, 19 September 2009–16 January 2010
Hear Me ramble:
On Craft Sanity
On the CraftyPod
As Seen On:
The Quick List: Craftzine.com, Zine Wiki, CraftyPod.com, CraftSanitycom, One Pretty Thing, Craft Gossip, Whipup, more coming soon, I need to look it up and figure it out and make the lists and link up :)
2012
2011
2009
The Long Story: How did Craft Leftovers get started and where did I learn to knit, crochet, and sew?
My grandma always let me use her sewing machine to make "creations" and had a huge stock of craft supplies that she let me use when I was growing up. As soon as I went to high school I dropped craft like a bad habit, it wasn't "cool" enough for me. Being a painter, not a seamstress like my grandma, was my dream. But when my grandma passed away I hoarded her supplies, I felt it was my last connection to her. What to do with it? I hadn't made anything with "craft" supplies in years. I started to teach myself to sew, then crochet. Knitting always alluded me. Enter Jason, my partner. He taught me to knit and that really got things rolling. I started Craft Leftovers shortly after that, I needed a way to keep mine and my grandma's stash accountable.
My grandma's influence on my life lasted long after she passed and continues to this day. Art and craft have combined in my life, just like her life. I graduated with a BFA in Painting this past May. I am still working through my grandma's stash, but with the help of Craft Leftovers, I am making much headway. My sister says that she knows our Grandma would be proud of me. I hope so, I think of her all the time, especially when I have a question that I know she would have an answer for!
This year I've found that though I haven't gone on a craft shopping binge in over a year, I still have loads of supplies. How long, if I refused to accept gifts of fabric and yarn from friends and no longer purchased anything other than necessities (like thread) would it take for me to whittle down my supply pile to just one shelf of stuff. How would that change my creative process? Because I started my crafting life with my Grandma's stash. I do not even know what it is like to not have a pile of supplies to look to.